Healthcare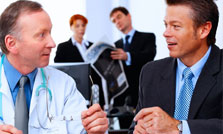 Collections With Care
Whether your company is a large hospital, healthcare organization or private practice, you understand how important it is to maximize collections in minimal time. Let Peter Roberts & Associates take care of it for you. We offer --
Specialized expertise. Medical collections is our specialty. Our experienced collectors know how to work your accounts while maintaining positive relationships with your clients. We drive in results without driving away your patients.
Insurance billing.  We have an experienced insurance billing department and can work with patients to untangle opportunities for third party/insurance payments.
Proven results. Approximately 18-20% of our monthly revenue from self-pay client placements is resolved and ultimately paid by third party payers.
"Their approach is a bit more sensitive because it is medical care. They have been on top of payments received, [and] their response time is good on call-backs and follow-ups with individual accounts...They're very professional."
Dental Practices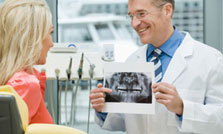 Results Our Clients Can Smile About
Whether you are part of a group or individual practice, managing your collections can be one of the most-time consuming tasks involved with running a successful practice.
At Peter Roberts & Associates, our specialty is helping dental practices like yours collect their funds in a minimal amount of time. You can count on our experienced collectors to work your accounts while maintaining positive relationships with your patients.
We handle collections for all types of dental practices, including general and family dentists, periodontists, endodontists, and oral surgeons.
"I have worked with Peter Roberts & Associates in our dental practice for 15 years. Whenever I need assistance, they respond quickly and provide the communication we need to help us achieve our desired results. They are very professional."
Financial Services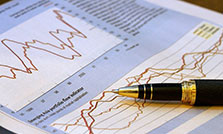 Support You Can Bank On
Since 1997, Peter Roberts has helped a wide range of financial institutions manage their accounts receivable and collections. Our clients include some of New England's leading  financial institutions.
"The assistance provided to me by Peter Roberts & Associates has always been both ethical and professional. I view them as an agency that can be trusted with any task within their scope of expertise. I would not hesitate to use their services in the future as well as recommend them to assist you with your needs. "
Professional Practices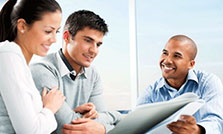 Adding Value To You
Whether you're a consultant, accountant or medical billing company, you know your reputation means everything to your business.  You also understand how important it is for your clients to manage their cash flow and maximize recoveries with their receivables.
"Our clients have consistantly shared with us that Peter Roberts and Associates have given them results and represented themselves on behalf of the client in a professional positive manner."