Full Service Collections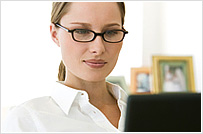 Pay for Results Only
At Peter Roberts & Associates, we believe in earning results for our clients. That's why with our  traditional contingency-based collections, you pay fees only on the money we collect. It's quite simple -- no collections, no charge.
Education & Training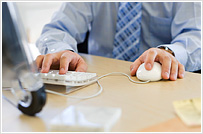 Learn What Works
We understand that knowledge is power. That's why we offer on-site educational and training programs along with collection workshops. Knowledgeable members of our team will train your staff on the do's and don'ts of making a successful collection call.
Pre-Collection Services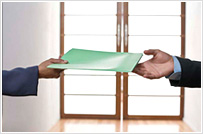 Customize a Solution
We have the flexibility and expertise to tailor our services to your unique needs.Whether it is customizing pre-collection letters or establishing a voice messaging system, we can design a solution that fits your specific need.
Insurance Billing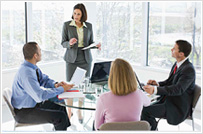 Outsource Insurance Claims
We're one of the few collection agencies that offers a full insurance billing department. Our experienced staff know how to untangle insurance disputes and intiate third-party payments from self-pay customers.
Credit Bureau Reporting
A tool to motivate your customers to pay.
Managing cash flow is one of the greatest challenges today facing professional practices and business owners, making it critical for your customers to pay in a timely manner. Peter Roberts & Associates offers optional Credit Bureau Reporting to provide motivation for your customers to pay. With this service, we can help you
Collect more dollars faster through the added leverage of reporting unpaid collection accounts
Develop recourse by establishing a record of non-payment, which may lead to secure a future payment as an individual uses his/her credit
Enhancing Your Expertise
"The training was very informative. It's been three months  and my staff walked away as energized as they were on the day of the training. Peter Roberts & Associates helped make a complicated process so understandable and enlightening to a group of people who have a diverse background."
Pamela Wentworth
Harvard Vanguard Medical Associates
"I feel even more empowered, as well as persistent in collecting money. I gained an enormous amount of knowledge from the do's and don'ts of a successful collection call. I thought Peter Roberts' training was truly beneficial."
Donna, workshop attendee.